Win Dinner with Winemaker Liam Berti

Enter for your chance to win dinner with Backyard Vineyards' Winemaker Liam Berti, and up to 10 of your friends.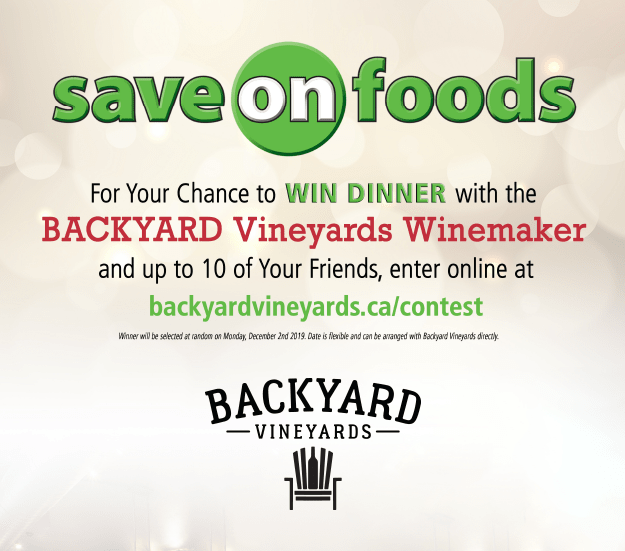 Winner will be selected at random on Monday, December 2nd, 2019. Date is flexible and can be arranged with Backyard Vineyards directly. Must be 19 years of age or older to enter.