Private Events

Backyard Vineyards offers a unique setting for private events, such as weddings, family celebrations, private parties or corporate functions.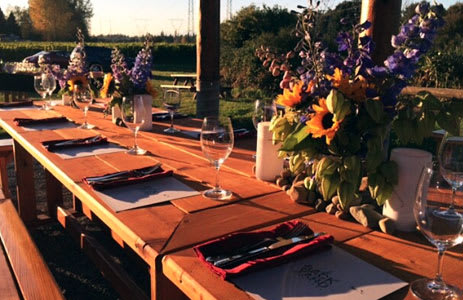 Explore The Possibilities
We had a vision when we built our winery as a space where everyone is welcome and our backyard is, by extension, your backyard.
Our tasting room is an ideal venue to seat up to 50 people with mingling room to spare.
Outside in the fresh country air, our log-beamed gazebo is furnished with perfect picnic tables, set against the lush vineyard. 
Whether you're looking to for the perfect venue for an intimate tasting for two, a wedding or a corporate group function, we invite you to explore the possibilities at Backyard Vineyards.  
Thank you so much for making it super easy. You team was terrific. Only heard positive feedback from all our friends that were there. It was the perfect location, planned well and the food & treats were great. Thanks again!