2018 Social Bacchus
Named after the god of grape and wine for right reason, this exuberant white wine encapsulates aromatic complexity and a crisp, food-friendly palate.
Price: $21.95
PLUS: $0.10 Deposit | $2.20 GST | $1.10 PST
---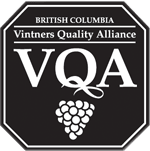 Winemakers Notes: With the majority of this bottling coming from Fraser Valley fruit, this Bacchus was so strong in character that it demanded its own varietal bottling.
Vintage: 2018
Nose: White flowers, Lemon, Orange blossom
Palate: Peach, Lime zest, Pear, Grapefruit, Honeydew melon
Pairing Suggestions: Hawaiian pizza, Sushi, Charcuterie 
The crisp and refreshing notes of Bartlett pear and zesty citrus in our 2018 Bacchus give a strength of character preferred by certain wine lovers.
$21.95
Oh, dear! This item is currently out of stock or sold out. Please contact us and we'll see how we can help.