2018 Cellar Select Red
Our 2018 BYV Cellar Select Red is a limited production BC wine blend with notes of raspberry, black cherry & smoky vanilla. 
Price: $19.49
PLUS: $0.10 Deposit | $1.90 PST | $0.97 GST
---
Vintage: 2018
Nose: Strawberry, red plum, oak spice
Palate: Ripe red berries, vanilla, dark cherry
Pairing Suggestions: Fire up the BBQ and enjoy a glass with a burger and grilled asparagus.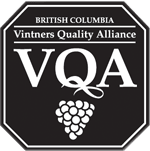 $19.49
Oh, dear! This item is currently out of stock or sold out. Please contact us and we'll see how we can help.