2019 Social Moscato
This 2019 Moscato is light and refreshing with palate-pleasing notes to pair with several dishes and occasions.
Price: $16.00
PLUS: $0.10 Deposit | $1.60 PST | $.80 GST
---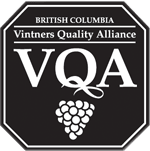 Winemakers Notes: While lightly sweet at first, the ample acidity of this Moscato lends balance, keeping the wine bright and fresh, perfect for a wide ranges of occasions and meal pairings.
Vintage: 2019
Nose: Floral sweetness, lychee fruit, tangerine
Palate: Peach, pineapple, honeydew melon
Pairing Suggestions: Pad Thai, apple pie, soft cheeses
Aromatic notes of rose petals, peach and sweet citrus make this lovely, light Moscato appealing to those who like a little sweetness in their whites.
$16.00
Oh, dear! This item is currently out of stock or sold out. Please contact us and we'll see how we can help.