BLACK FRIDAY - GOSSIP SALE
BLACK FRIDAY SALE!
TODAY ONLY $40.00
Regular Price: $49.99
PLUS: $0.10 Deposit | $4.00 PST | $2.00 GST
Our Boxed Gossip White is a light and refreshing BC wine blend bursting with notes of apple, lychee, orange zest and pear. Our Boxed Gossip Red is the ideal introduction to Backyard Vineyards' red wine lineup: complex and smooth with soft tannins and notes of blueberry, blackberry and dark cherry.
This duo is the perfect pairing for holiday party's.
---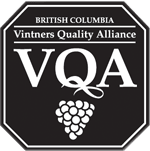 $40.00
Oh, dear! This item is currently out of stock or sold out. Please contact us and we'll see how we can help.