Sparkling Rosé
Our Sparkling Rosé is a traditional method Estate wine that is delicately textured, aromatically nuanced and versatile for all occasions and dishes.
Price: $40.00
PLUS: $0.10 Deposit | $1.70 PST | $3.40 GST
---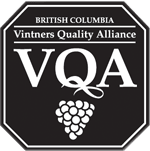 Winemakers Notes: Fraser Valley estate grown Pinot Noir, methode traditionelle
Nose: Strawberry, watermelon, fresh bread
Palate: Ripe red berry, watermelon, tart apple
Pairing Suggestions: Celebrations
Dynamic notes of cherry, strawberry, pomegranate and citrus make our Sparkling Rose perfect on it's own or for that special occasion you want to celebrate.
$40.00
Oh, dear! This item is currently out of stock or sold out. Please contact us and we'll see how we can help.