2019 Social Chardonnay | Case Lot 12 Bottles |
Intense, flavourful and well-balanced, this Chardonnay is medium bodied with aromas and flavours of orchard fruit, orange zest and honey.
Case Lot Sale Price: $199.92 

(Reg. $263.40) - Savings of $63.48
PLUS: $1.20 Deposit | $19.99 PST | $10.00 GST
***Curbside Pick Up Only, Shipping charges will apply***
---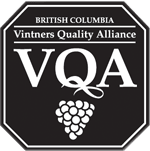 Winemakers Notes: This versatile Chardonnay is smooth and well-rounded and the perfect pairing to your everyday.
Vintage: 2019
Nose: Apple, pear, honeydew melon
Palate: Orchard fruit medley, pineapple, orange zest, honey
Pairing Suggestions: Seafood dishes, chicken alfredo, vegetable pizza
This is a wonderful BC Chardonnay with delectable notes of crisp apple and mandarin orange. One of my 'every day' favourites.
$199.92
Oh, dear! This item is currently out of stock or sold out. Please contact us and we'll see how we can help.