2018 Social Rosé
This 2018 Rosé is dry and fruit-forward exploding with notes of ripe red berry and watermelon followed by a rich mouthfeel and vibrant acidity.
Price: $21.95
PLUS: $0.10 Deposit | $2.20 PST | $1.10 GST
---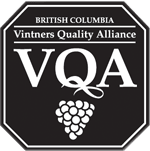 Winemakers Notes: Saignée method after 24 hours skin contract. 75% Merlot, 25% Cabernet Franc
Vintage: 2018
Nose: Strawberry, blackberry, cherry
Palate: Red berry fruit, rhubarb, watermelon, tart lime zest
Pairing Suggestions: Salmon, turkey dinner, fresh salads, patio season
This Rosé has always been a favourite of mine. It's easy to drink and simply delicious with notes of field strawberry, raspberry and blackberries.